Do you have great start-up idea for SaaS business? But before quitting regular job, do you want to make sure that the idea will make money? The initial step is to verify that whether there is enough market for your idea. Are there enough customers available to pay for services which you are going to offer?
For entrepreneurs, it is very easy to come up with ideas but its difficult to implement those concepts and actually make money out of it. If you are looking for starting a business from long time, there is good chance that you must have considered SaaS space. Software as a Service (SaaS) is at boom nowadays. It's been around for a while, but has in recent times grew popularity due to its pluses over the more customary ways of delivering software.
Few of the main benefits of building a SaaS product are
An extremely scalable business model
Scheduled or annual recurrent revenue
SaaS is a simple sell for ambitious businesspersons. The tough part is having a SaaS business idea that can turn up into profitable venture.
In this article let's discuss how to turn a SaaS Idea into sure shot business plan.
Does the idea you have is the answer of other's problem statement?
The problem is the one users will always pay to solve. The simplest way to find that your business idea is correct or not is to think that are you going to deliver a solution that is the answer to most of the challenges users are facing. You need to spend good time online on networking sites, forums and web communities like product hunt to search for problem easily.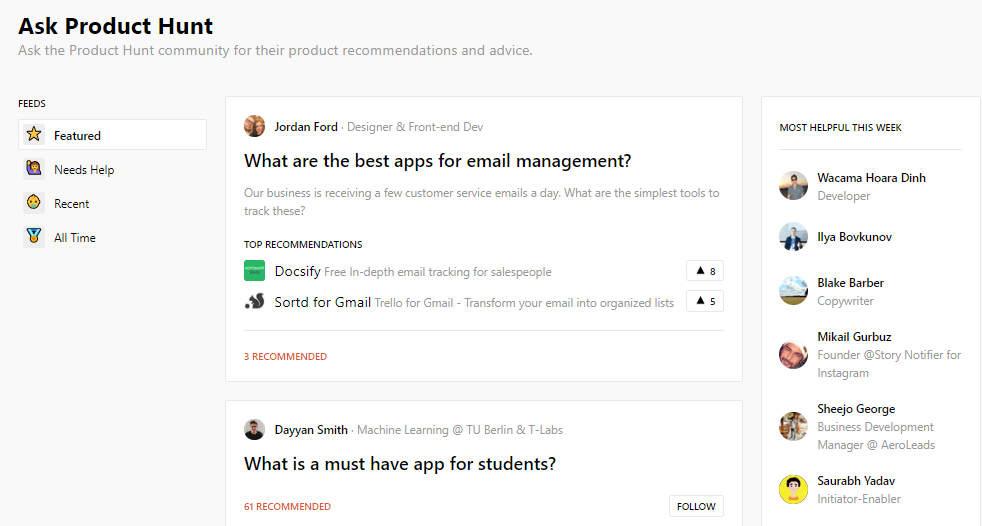 Questions you can concentrate on are:
What existing software's similar to your idea are failing to solve?
How many people have this problem that you can build a solution to solve it?
What's a reoccurring problem in your competitor products?
Why large number of people are dissatisfied from existing competitor solutions?
Then you can think that the solution or idea you have can solve the problems which users are facing due to competitor solutions.
The Right User  
The major issues with some users are that they are not willing to move from old styled and traditional solutions. As SaaS is for end-users so make sure that the audience for which you are building solution has a readiness to try new SaaS products or at present using so.
Validating your idea
The next and foremost step is to validate your idea. Most of the articles have mention that get long mailing list, twitter followers or long term beta version to validate your ideas. But unfortunately, none of this method works. There is only one type of validation, when building a viable business and i.e. money.
Don't waste large amount of time and money in building something people potentially have no interest in. Many of us hesitate to ask client to pay us at early stage. We are afraid that our solution is not worth or customer will say No. But money validation is very important for business idea. Leaving out few features you want to build is completely okay. Never be embarrassed to launch first version for validation.
The best part about using money as a tool for validation is that you will find out quicker if you're onto a worthy SaaS idea or not.
Minimum Viable Product or MVP
The Minimum Viable Product (MVP) is a solution with few features to validate your idea and to know more about what your prospective customers actually want. The benefits of MVP are:
You can collect feedback on your idea.
You can test that are customers paying for your solution
Make sure you are generating revenue each month before you start seeking investments
If your vision is to offer a car to customer, then don't start by offering one wheel or two which will lead him nowhere. You can offer at least a skateboard in first version which helps him to move from point A to B.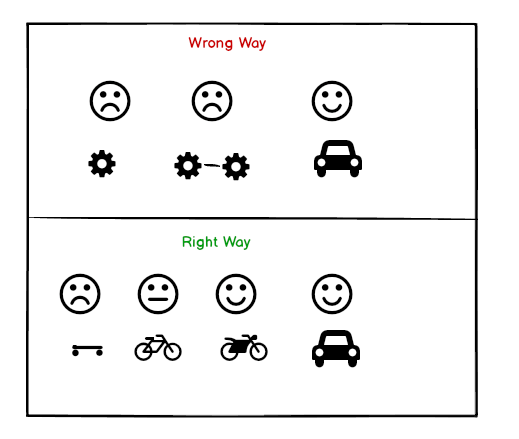 Final Word
So after validating aforementioned checklist if you thing that your SaaS business idea is worth for investment and can turn up into successful business, then go for it. We wish you luck!