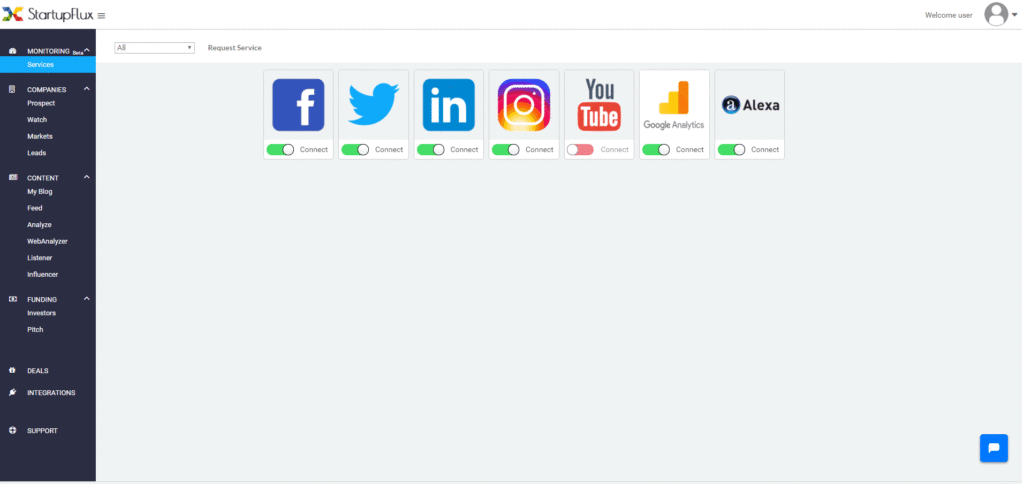 Data Intelligence Platform
Smart Integrated Tools that help you Unclutter, Spend less and Do more!
start free 14-day trial
Sales Intelligence

Discover and Analyze Companies, Competitors, Industries. Build List of Prospective Sales Leads.
Learn More
Marketing Intelligence

A Marketers Dream. Research, Monitor and Execute your strategies in Real time.
Learn More
introducing startupflux
StartupFlux is for
Entrepreneur
Work smart and Optimize your workflows by atleast 30%
explore startupflux
Providing Access to Data, Analytics and Tools that you never had before
How it Works
Data Souring + Machine Learning + Business Logic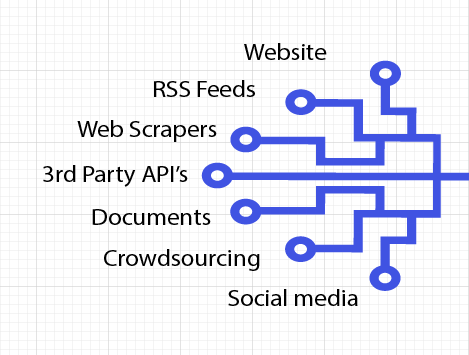 Curate Data
Insights are sourced from News, Twitter, Facebook, Google+, Blogs, Company websites, SEC filings, overall 4000+ sources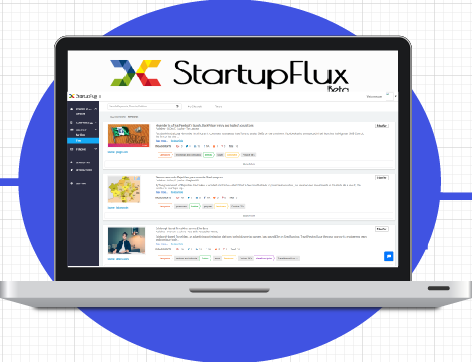 Convert into Insights
Content is fed into our machine learning models after undergoing a cycle of cleaning, tagging, and human curation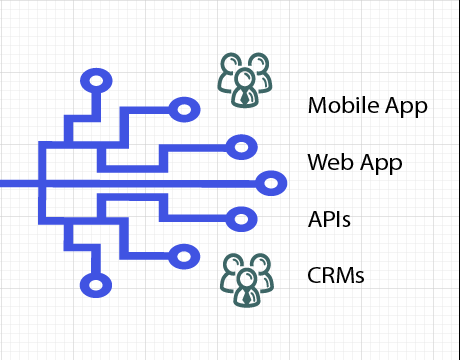 Deliver as Intelligence
Intelligence is delivered through our web app, mobile app, integrations and can also be accessed through our APIs
Why StartupFlux?
Empower your Teams to Earn more
Saves Time / Manpower
Deliver faster with less resources. Give your products/teams the Ferrari they deserve.
Boosts Performance
From Good to Great. Uncover the blind spots, make your shine and your user's smile.
Cost Effective
Our focus on Automation allows up to keep the costs low and pass it on to the consumers.
Secure & Reliable
Enterprise Grade security and guaranteed 99.95% uptime for complete peace of mind.
1M+ Companies
With Databse of over 1M companies, we make sure you're never left in the dark.
500,000+ Articles
Analyzing everything to everything to make sure you get what you want.
80M+ Data Points
Over 80M+ Data points to help power conversations from first touch.
1500+ Users
Trusted and used by over 1500 users working smarter today.
Our Growth Stack
Tools that Help your Business Grow faster
Company Research

Search and Build lists of Competitors, Customers, Investment opportunities to stay updated and move fast.

Sales Recommendations

Stop wasting time on chasing the wrong customers. Choose wisely and close as many deals as possible.

Market Intelligence

Assess company health and momentum to understand Market Dynamics, identify future winners and threats today.
Discover and Track competitors to monitor their every move. Filter and prospect Customers that are most likely to convert and close deals faster.
---
Discover & Research Competitors, Markets, Industries, and Tools to Build Powerful Products and Product Roadmaps.
Content Research

Analyze what content performs best for any topic and on what social network

Content Analytics

Get competitor content performance. See where they are getting success by network, content length and published day.

Influencer Outreach

See what content an Influencer or an author publishes or shares most often and where.

Monitoring Dashboard

Track all your statistics & metrics at one place, all on a single, easy to use dashboard.
Write better content, Share better content. Analyze Competitors Content, find the most engaging content in your industry. Engage with Authors and Influencers.
---
Highly Relevant Content curated and analysed from over 100k+ News, Blogs and Websites.

StartupFlux Deals
Deals/Offers/Partner Credits that we believe will provide amazing products, & services.
Learn More
StartupFlux Integrations
Supercharge business workflows to make life easier with our easy to use Integrations.
Learn More
Find your Next Customers
Identify and Prospect the Right Leads. Find Customers, Resellers & Affiliates to help Increase your Revenues Faster.
Track & Analyze Competitors
Find Competitors and Disruptors early on. Track and compare them to get insights to stay ahead of the curve.
Write & Share Better Content
StartupFlux helps you to discover, curate and share content to complement and extend your content marketing.
Follow Influencers & Authors
Close Deals and complete existing Projects Faster. Delight Prospective Customers with the acquired knowledge.
Monitor the Health of your Company
Stop wasting Countless Hours. Connect Services & Start Monitor your metrics and statistics, all at one place.
Content Research with Highly Relevant Search
Insights into who is publishing what, when and where. Spot the most Effective Content across the globe.
Market Intelligence Tools
Real-time Market Intelligence on Competitors, Customers, Prospects, and Industries, from 100k+ News, Sites and Blogs.
Delight New & Prospective Clients
Close Deals and complete existing Projects Faster. Delight Prospective Customers with the acquired industry knowledge.
Build Super Powerful Products
Discover & Research Competitors, Markets, Industries, and Tools to Build Powerful Products and Product Roadmaps
Here's What our Users Say
What i like the most about these guys is the price point. Other tools are just too expensive specially for Freelancers like me. I use it to find supplementing content, monitor my articles and identifying who is sharing my content.

Shubham
Freelance Content Writer
What I love the most about StartupFlux is that it's so easy to use. Just enter any keyword and it will immediately provide you with a list of articles that have worked well for that topic. You'll also be able to check who shared this article and you could reach out to them via twitter. Definitely a wonderful tool for research and outreach.

Mayank
Founder & CEO
Content Intelligence gives us the ability to track keywords and topic trends. It makes it easy for us to see what is being said online and figure out what areas to focus on. We are able to follow our clients which gives us a good analysis to dive deeper into our research.

Sonal
Marketing Analyst
A very well integrated tool, and now my go-to source, for market intelligence information. The tool has a huge database of relevant content, platform features are well thought through and capture anticipated needs of users.We primarily use it to create an analysis of our competitors, track industry and funding updates.

Abhishek
Consultant
Startupflux's team have weekly calls with us to learn about any issues we were facing. They are also very open and receptive towards any improvements we suggested and we are able to get a highly customized tool to fit to our needs.
Dhruv
Founder & CEO
We now produce better quality posts with a smaller team size. Makes us Topic Experts within hours rather then days. Loving Startupflux!
Jeremy
Head of Content Strategy
We are able to monitor all the Content we're publishing across blogs and measure the Engagement we're getting. Helps us understand the ROI and reduce spends.

Piyush
Founder & CEO
StartupFlux Company Intelligence enables our Sales Team to focus on selling to mid-large Marketing Agencies instead of trying to chase everyone.

Mani
Customer Relationship Lead
Trusted by over 1,500 users
in over 20 countries