Go to StartupFlux Content Intelligence and Create a Search query for your desired Topic/Industry.
Click on Filters and Select DA (Domain Authority) 40-60, 60-80, 80+ (Typically 40+ is a good Domain Authority)
Domain Authority (DA) is a search engine ranking score developed by Moz that predicts how well a website will rank on search engine result pages (SERPs). A Domain Authority score ranges from one to 100, with higher scores corresponding to a greater ability to rank.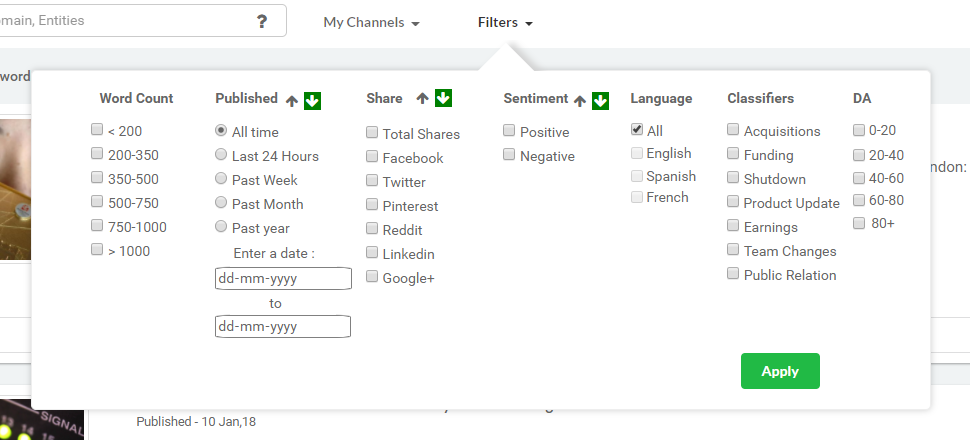 Voila! You have the results filtered by Top Domains! Wasn't that easy?