Have you ever been excited after viewing your website traffic? Well yeah, most of the time. But soon gets disheartened, visitors do not sign up and switch to another one. Only 2% of the anonymous visitors fill up the contact form or reach you via email/phone. Rest 98% of anonymous visitors remain unidentified who are the 'potential customers' of your company.

These seems to be simple questions and observations but very crucial from the sales perspective.
Targeting the identified and interested audience for lead generation is termed as Survivorship Bias. It is when we focus more on the 'Survivors' of the population, we often forget the rest of the population. In a nutshell, it can be explained with an example of planes in World War II.
In this virtual world, we have tools that help out in knowing the unidentified potentials customers more than an IP address. For example:
Reveal in Google Analytics
Visual Visitor- Anonymous Visitor Identification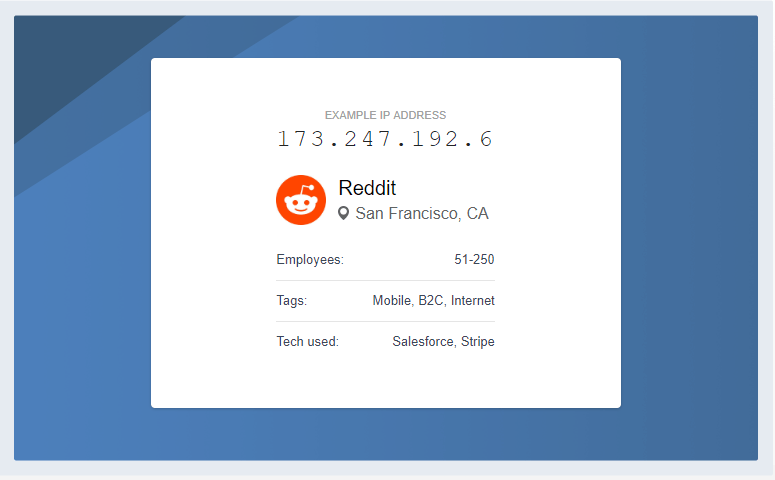 These tools match an IP address with the company name, named accounts who are visiting your website with full company datasets.
How tracking visitors may boost your business
Analysis
Think what is making those visitors landing up to your page.
Study about their industry and analyze how that industry can be your audience.
Include case studies, blogs, white papers of their similar companies or interests.
Reach them and know what information they were trying to look for.
Make your website less techy and more layman style so that each and every visitor is able to understand your services and sign up immediately. Implement the changes soon after analysis, verify and check the result that turns out to be beneficial.
Reach before your Competitors
It is necessary to reach out to 98% of visitors before your competitors do. There must have been the leads that skid away just because the team was not aware of anonymous visitors and how to enrich them. If a company is visiting your website more often then it is a clear indication of a potential customer into a signed customer. Identify the potential customers, take advantage over your competition and engage with them. This is how either your sales target is achieved or missed, helping you to increase conversion from various industries. This can be a game changer if u have this data with you ahead of all.
Inside Sales
Cold Calling is a standardized sales method to generate leads. Salesperson starts calling; sometimes unanswered calls and sometimes they listen to you. You mail them, take follow- ups but at times in vain. Interested customer will definitely show up to your website to know more. Here comes the role of visitor identification tools, they will let you know who turned up and shortlist from the huge company database. Contact the visitors, show them the goods' and turn them into opportunities.

Digital Marketing
In this digital world, digital marketing is a great source of lead generation and undoubtedly very expensive. A lot of money is spent on email marketing, landing pages, PPC, SEO, ads etc for branding purpose to allure customers. But soon we lose visibility about the potential visitors to the website. We need to do thorough research that which type of marketing is bringing more leads and conversion rate depending upon the clicks, forms, and inquiries.
A BALANCED APPROACH IS A MUST
Every B2B business wants to grow with qualified leads and earn the name in this competitive world. Undoubtedly, we should go along with the identified survivors as it will definitely provide business. But one should not ignore the unidentified visitors, you could potentially be missing out on a whole swathe of other great opportunities.
Therefore, anonymous visitor identification and enrichment helps in saving time and money, increasing leads and conversion rate.  Hence, one should incorporate this method into their running business.