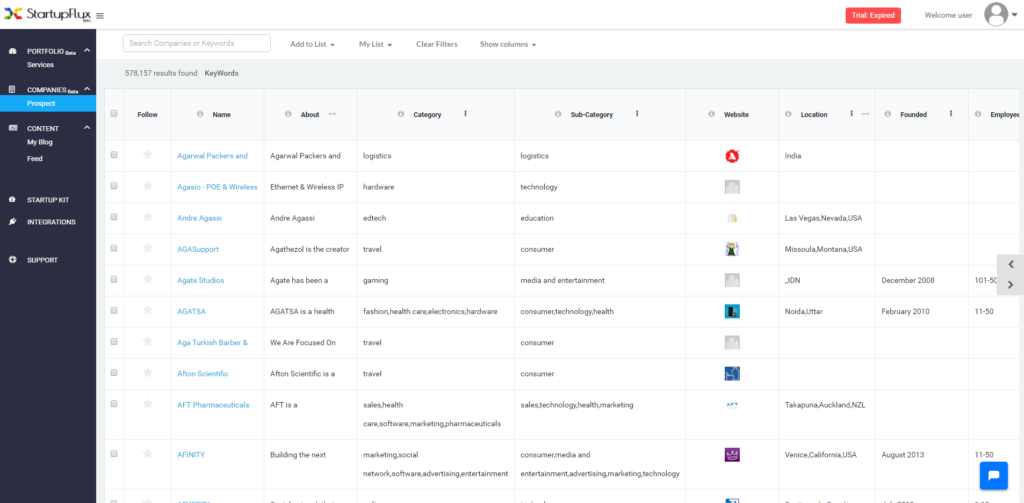 Company Search
Keyword Search
Search by keyword, multiple keywords or phrases. Eg: 'Marketing, Sales', 'Business Intelligence'
Custom Lists
Save your queries and search results into static and dynamic lists.
Advanced Filters
Filter using parameters you'll not find anywhere else. We use Machine learning and AI to understand a company's business and tag them accordingly.
We're fast and ever expanding. Tell us what you need and we'll build a filter just for you!
Business Analytics
Predicting Business Analytics like Customer Type, Company Stage, Value chain etc
Benchmark Scores
Industry, competitor and growth benchmarks to assess company better and faster
40+ Data points
We curate and analyze 40+ Data points on every company
Industry
Find by Industry and sub sector the company is operating in
Web Rank
Filter using Global and Country Web rank of a particular website
Social Stats
Find out the traction numbers on key platforms like facebook and twitter
Website Performance
Website stats are an important measure of how well a company is doing online
Domain Authority
Learn how strong the website's presence is online and how trustable it is.
Location
Find out companies in a particular, city, state, or a country
Team Size
Filter companies by number of employees
3rd party Ratings
From Glassdoor to Page Speed Insights. Aggregated scores at one place.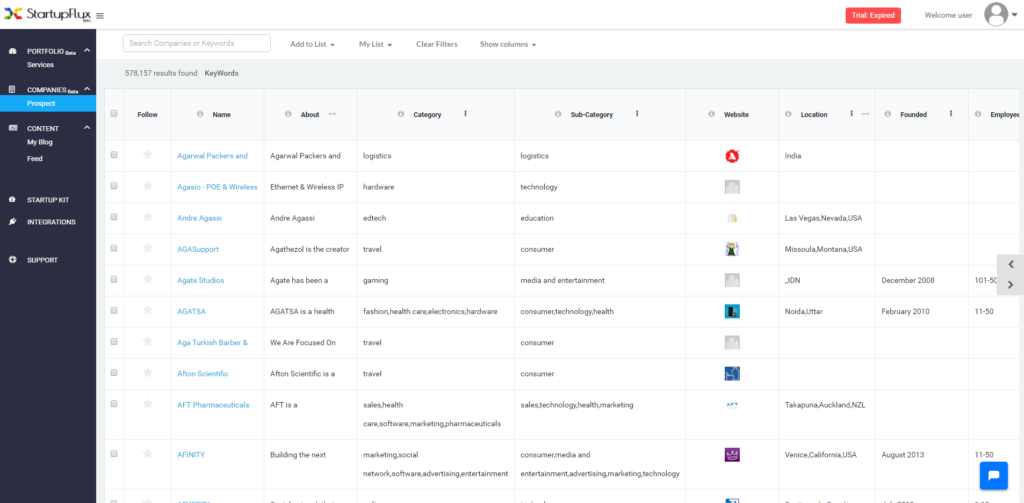 Investment Research
Fast Growing Companies
Find fastest growing companies by measuring how quickly a company is gaining traction at a given point in time.
Competitive Landscape
See the entire Competitive Landscape for any company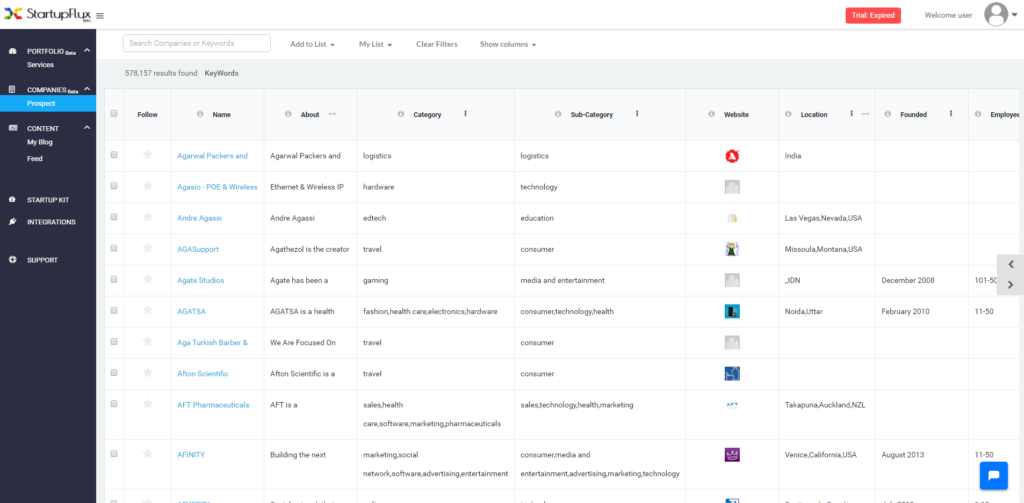 Competitive Intelligence
Side by Side Compare
Compare 2 or more companies side by side based on various parameters
Company Alerts
Daily updates on Business expansion projects, events, mergers, funding, data point updates and several other signals.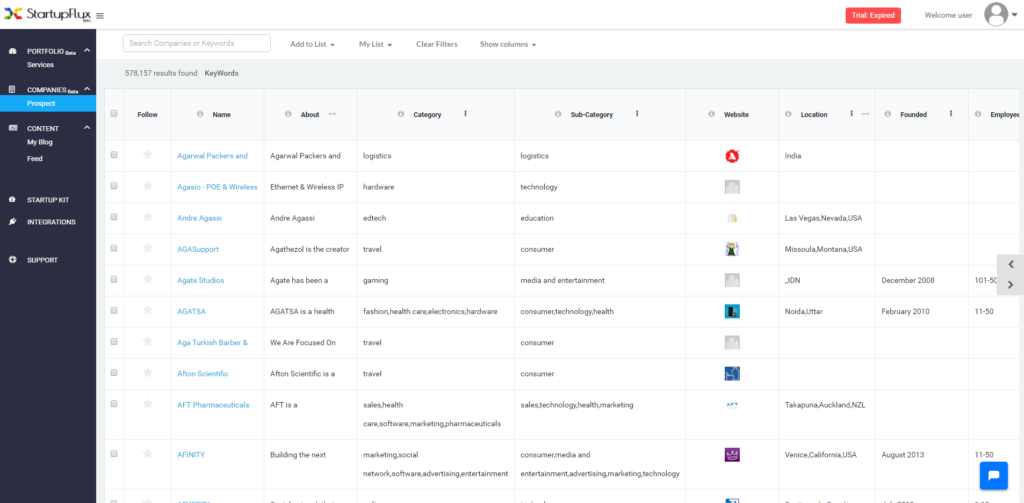 Customer Research
Sales Prospecting
Use our Filters like location, team size, tech stack etc to Prospect B2B Sales Leads.
Customer Nurturing
Keep your Customers happy by continuously monitoring whats happening in their companies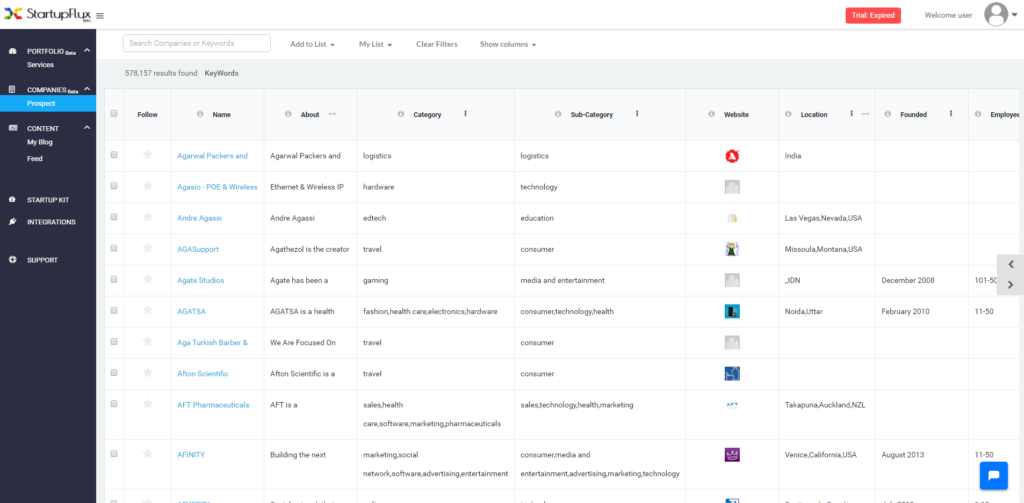 Industry Landscape
Filter Companies by Industry
Use our industry classifiers to create list of companies by Industries.
Understand Industry Dynamics
Understand the Industry landscape by looking at different companies at play.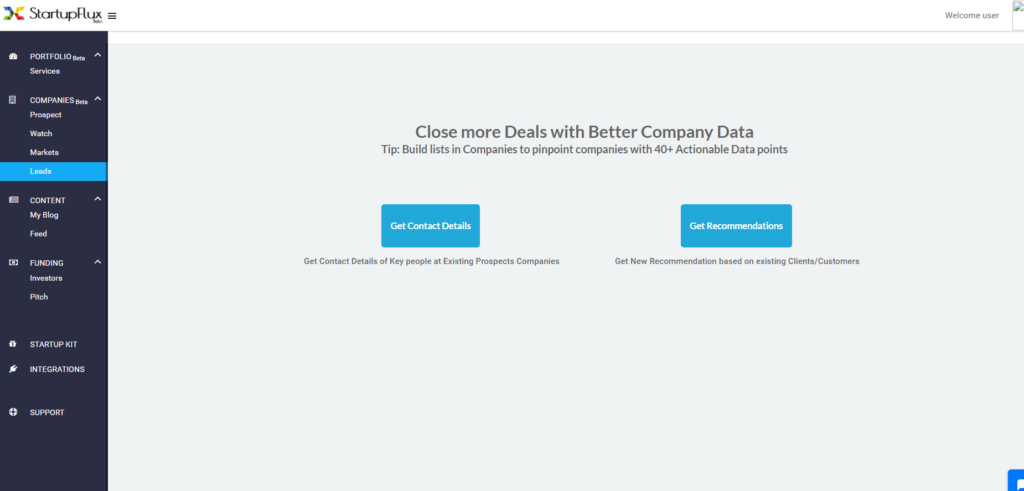 Market Intelligence
Engage Smarter
Stay on top of what's going on with your competitors, prospects, and customers.
Sales Hunting
Have the first mover advantage by using our classifiers like team chnages, funding, mergers & acquisitions, product updates etc.
Future Ready
Addons/Integrations for Company Intelligence
Competitor Tracking
Analyze multiple areas of your competitor's online marketing strategy to give you an overview of their efforts to spot potential avenues for growth.
Sales CRM
Focus on generating leads, converting customers, increasing revenue, and making your customers successful with StartupFlux Sales CRM
Sales Recommedations
Correctly prioritize Lead Quality by shifting marketing metrics from a focus on the number of leads to deeper-in-the-funnel close rates.