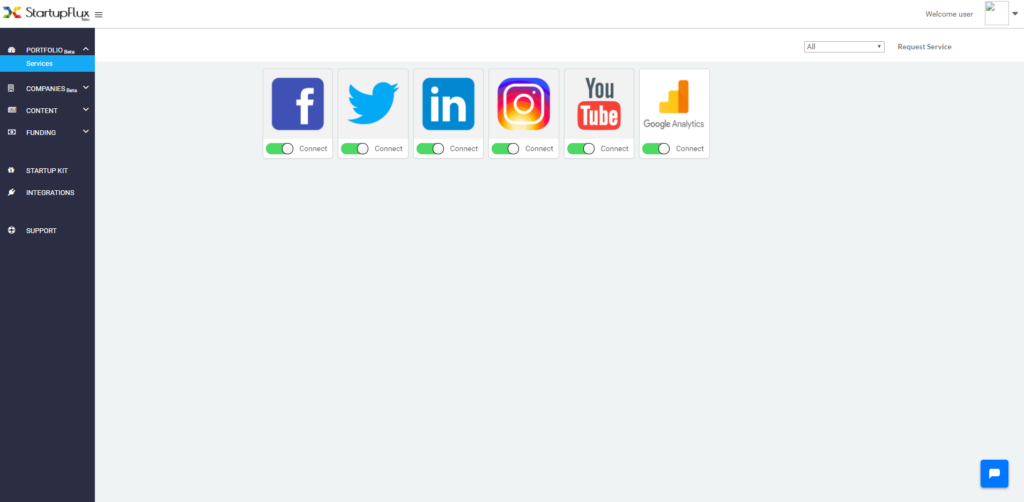 Connect all your Accounts
Pre-Built Apps
Facebook, Twitter, Linkedin, Instagram, Google Analytics, Youtube, and adding more constantly.
Custom Data Sources
Tell us what Products/Services we use and we'll quickly build an integration for you. Our goal is to free you from any Limits.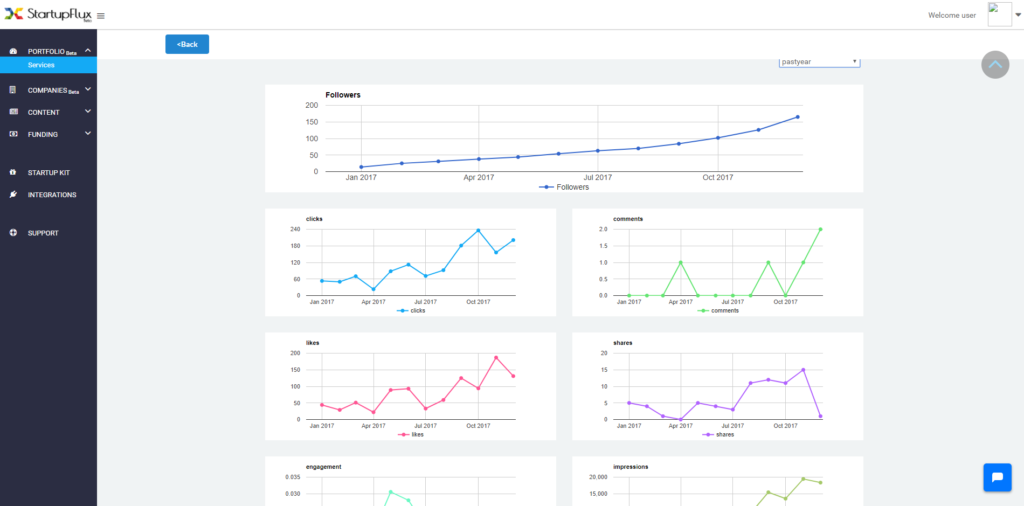 Visualizations
Beautiful Visualizations
Smart Visualizations allow you to analyse & dive deep into the data to gain actionable insights.
Custom Dashboard
Choose the most important metrics for your business and build custom dashboards for your team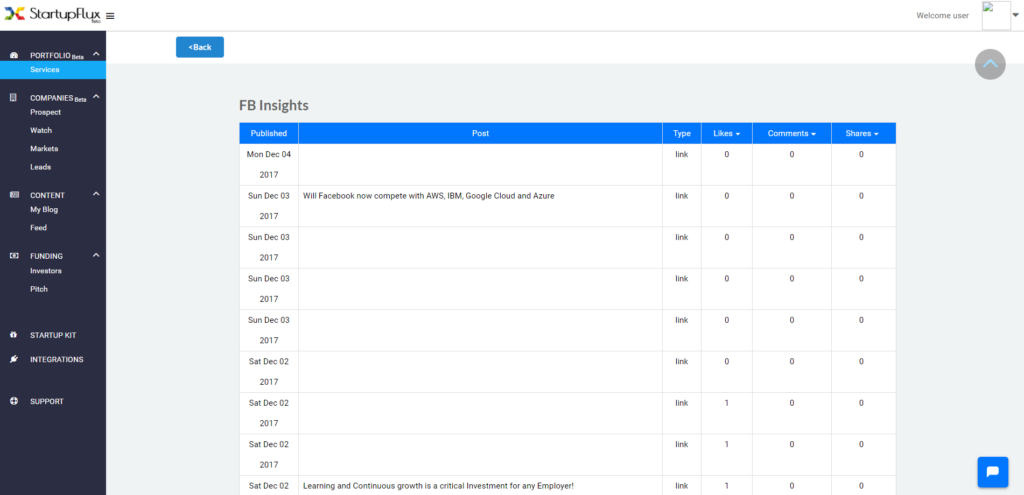 Page Insights
Tabular Data
Visualize your posts in Tabular format and get Insights into whats working and whats not.
Filter & Sort
A data table displays your raw data and gives you the ability to sort, select, and get insights using that data.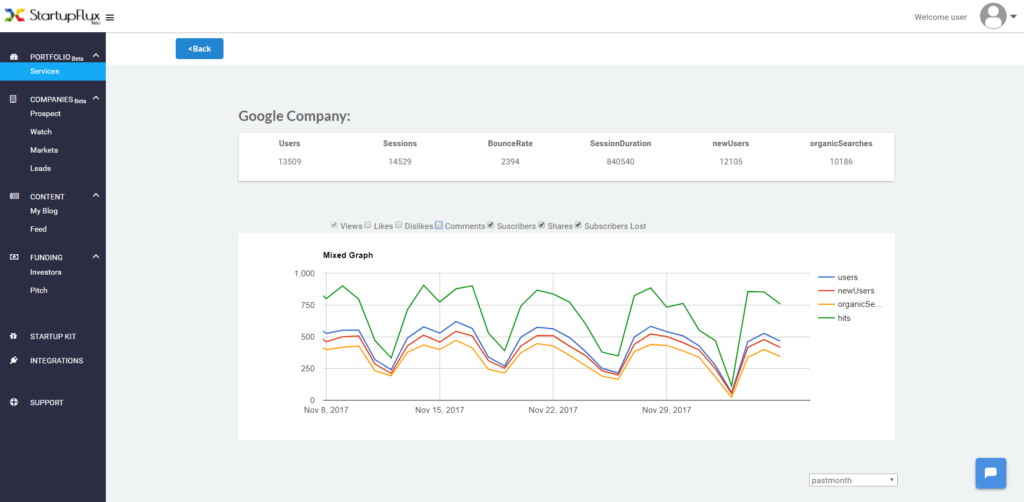 Advanced Analytics
Predicitve Analytics (Coming Soon)
Predicting where your graphs should be moving at any point of time. Helps you achieve targets everyday
Anomaly Detection (Coming Soon)
We'll detect anomalies in your data so that you can identify whats going wrong or whats going viral.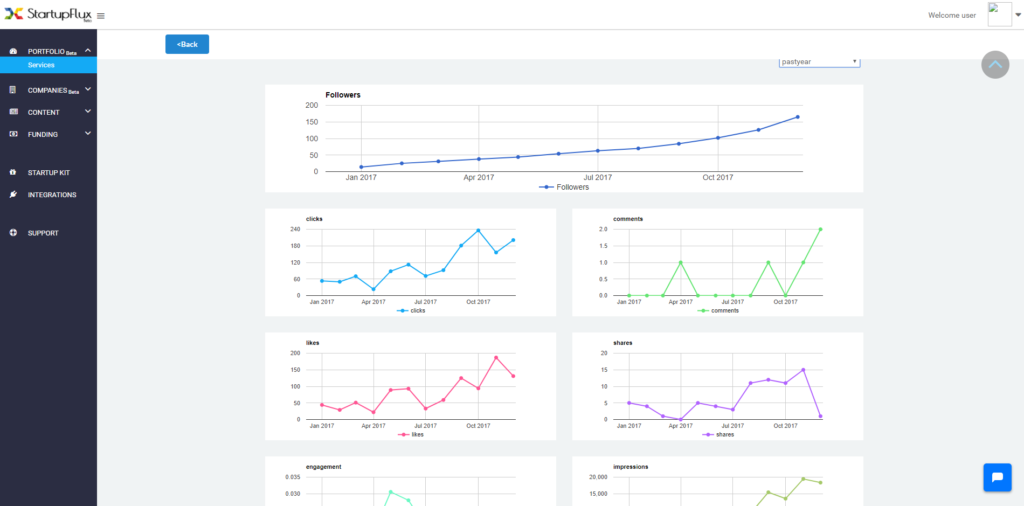 Action Oriented
Share Reports (Coming Soon)
Combine blocks from a range of categories to build pages that are rich in visual style and interactivity.
Get Recommendations (Coming Soon)
Stack is built with customization and ease-of-use at its core — consistent markup and useful data attribute modifiers make rapid development simple.
Future Ready
Everything you need to Scale your Business
Industry Benchmarks
Measure your strength against industry benchmarks and know what it takes to succeed
100+ Services Pipeline
With so many Services available out there, we're working hard to achieve integrations with 100 services asap.
Targets & Reporting
Keeping your team on the same page. Set Goals and Generate reports to share with other stakeholders and the team.
STARTUPFLUX BUSINESS DASHBOARD
Take immediate actions and keep the Graphs moving upwards
TRY IT FOR FREE